Director of Lifespan Religious Education
Nadine Tringali
nadine@uuchurchmuncie.org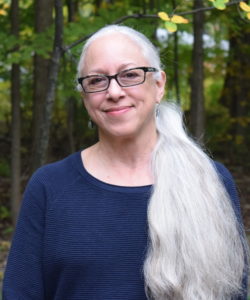 Nadine has been our Director of Religious Education since 2001.   She is committed to engaging the youth in discovery and exploration, working with the Religious Education Committee to produce faith development and community building experiences for our children and youth. Outside of church, she enjoys watercolor painting, knitting, drumming, hiking in the woods, dancing with her grandchildren, and cooking with her daughters. Her husband, Michael Mayfield, is a teacher at the Indiana Academy and is an active church volunteer.  They have three adult UU children who grew up here in our church in the woods.
---
Office Administrator
Christie Williams
christie@uuchurchmuncie.org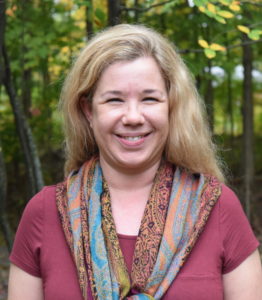 Christie joined the UUCM staff in September 1998, after seven years as a stay-at-home mom. She thought it would be a transitional job, but fell in love with this church community. A Muncie resident for most of her life, she loves living within an hour of all her immediate family, including her young adult daughters Molly and Laura.  She especially enjoys live music, photography, and spending time outdoors.
---
Director of Music
James Helton
jim@uuchurchmuncie.org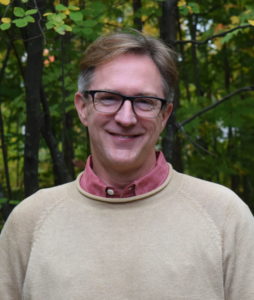 Jim has been with the UU Church of Muncie since 2002, first as pianist for the choir, then gradually taking on additional responsibilities. He provides music for our services and conducts our 45-member choir. Jim is a tenured professor in the School of Music at Ball State, where he teaches piano. In his spare time—what spare time?—he enjoys traveling and working on his old house.
---
Coordinator of Youth Programming
Rev. Elizabeth Carrier-Ladd
elizabeth@uuchurchmuncie.org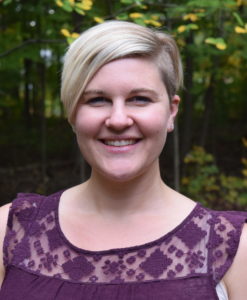 Elizabeth joined our staff in September 2013. She is a 4th generation Unitarian Universalist originally from Boston. She was an active youth leader, culminating in her service as the Youth Observer to the UUA Board of Trustees. She studied Theatre and Film at Hampshire College in Amherst, MA. She received her Master of Divinity from Meadville Lombard Theological School in Chicago, IL. She was ordained by Hope Unitarian Church in Tulsa, OK while she served at their Consulting Minister. She teaches yoga at Lotus Yoga Studio. She met her husband, Seth, at UU General Assembly. Together they have a three children – Miriam, Theodore, and Elias – and two dogs.
---
Membership Coordinator
Megan Wenning
megan@uuchurchmuncie.org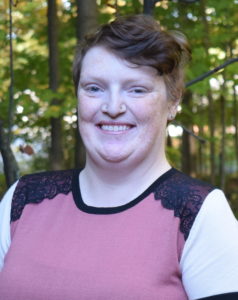 Megan joined the church staff in December 2015.  She was born right here in Muncie and went to Central High School. After a short diversion to Japan, she came back and finished her degree at Ball State University, where she graduated with a Bachelors in General Studies with concentrations in English and History. She loves to play board games and ride her motorcycle. She is also a fan of cuddling with her Russian Blue cat, Archimedes after a long day.
---
Web Site Administrator
Matt Davis
matt@uuchurchmuncie.org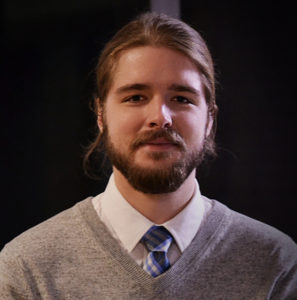 Matt joined the church staff in November 2015. An alumni of Ball State's Center for Information and Communication Sciences, he has diverse interests from infrastructure and communication satellites to telecommunication policy and small business. He is always looking for something new to learn and opportunities to help other with his acquired skill set. When Matt is not working or learning he enjoys relaxing through rock climbing and jiu-jitsu.