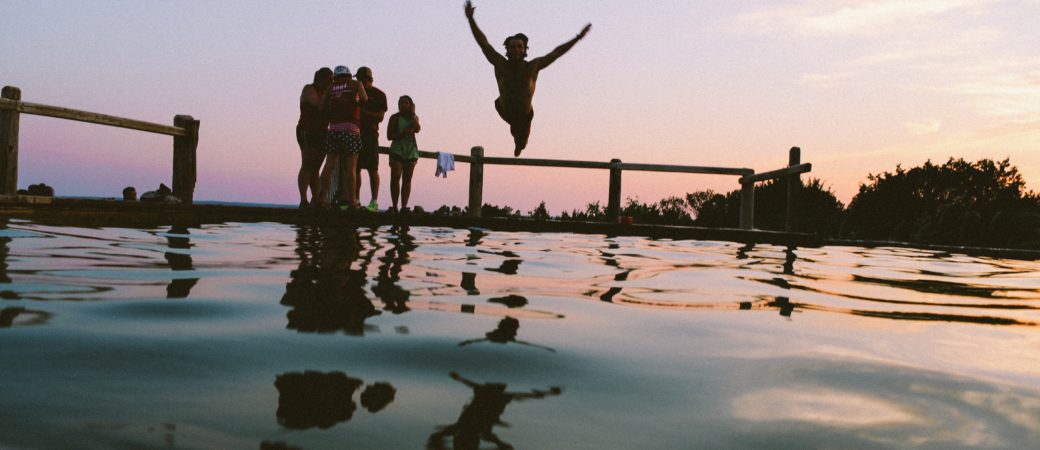 Our theme this month is "Care of the Soul," which leads me to ask: what do you, and we collectively, need to do to care for our innermost needs? In his book, appropriately titled Care of the Soul, psychotherapist and soul psychologist Thomas Moore suggests that much of what we experience as difficult feelings and emotions in our lives is in our fact our deepest self trying to send a message about what we truly need. Whether it's leaving a relationship, going back to school, changing careers or spending more time outdoors, more time alone, or more time creating the art that brings vitality to your life… Moore suggests that beyond the confines of our daily life, we often have deeper needs that are going unmet. It's possible of course that every single one of your deepest needs are being met, and if so, you are blessed and fortunate indeed. I wonder though, how many of us have one or more deeper unmet needs. And for those of us who do have them – what are they? Are we aware of them? And can we change something our lives to try and meet them?
*          *          *          *          *          *          *          *          *          *          *          *
Of course, Care of the Soul isn't always going to be about deep philosophical questions that reach into the core of who we are and what we need out of life. Sometimes caring for our souls, for ourselves, is simply about making sure we doing just that – taking care of ourselves. After our long and sometimes painful conversation as a church about whether or not to try adding a second service next year, caring for ourselves is the important task at hand, both individually, and as a community. Regardless of whether you voted yes or no, this conversation took a toll on many of us, and it has taken a toll on us as a community. Some of us have simply stayed away, others have had moderate engagement, and some have been right in the thick of things. There's been feelings of anxiety, sadness, anger, fear and more that have bubbled to the surface at different times, for different people, in different ways. The question now, which would have been the same question if the vote two weeks ago had turned out the other way, is: how do we come back together? How do we care for, and bring healing, to ourselves and our community?
Rev. Julia has some good suggestions in her article this month about how to care for ourselves using spiritual and reflective practices. I'll simply add that in the context of us as individuals as part of this community, reaching out to others we care about at church and reconnecting can be a good reminder of why we come to church together. Our church is so often a place of joy and comradery and connection – we might simply need to re-experience that part of who we are, a reminder of the meaningful community we offer each other.
In the big picture, I hope we can remind ourselves of why we come to church in the first place – the very short version of the sermon I gave answering this question: in addition to coming for community and connection, we come to explore and live our shared ideals of inherent worthiness and religious exploration. If you missed hearing the sermon in person, I highly encourage you to check it out. Again, this is the message I gave before the we knew the outcome of the vote, and it is the message I would be offering now regardless of the outcome of the vote – it is time for us to come back together and remind ourselves and each other of the many wonderful reasons we chose to be part of this community in the first place.
*          *          *          *          *          *          *          *          *          *          *          *
Another thing we need to do, of course, is begin to look at the next steps in our immediate future. The staff and I have been hard at work laying the ground work for the experiment we've chosen to undertake of trying out adding a second service. Somewhat lost in all the attention we were paying to deciding that question, though, is the fact that we're going to be hosting an intern next year. Joel Tishken will be joining us beginning on August 15th, full time for the following ten months. I hope you'll take a few minutes sometime this summer to reflect briefly on what it means for us to be a teaching congregation. Teaching, and learning, of course involves making mistakes sometimes, and learning from these mistakes. I'm confident Joel will do a great job for us with whatever he is tasked with doing. And, just as I make mistakes, just as we all do – Joel will probably make some too. Are you, and are we, ready to provide gentle and loving feedback to him, to help him grow and learn and evolve on his journey into ministry? And are you and we ready to learn from the gifts, insights and wisdom he will bring to our community? I hope so. And if we're not ready at this moment, I hope we can do our best to live into those aspirations while Joel is with us next year. If we're open to it, Joel's internship with us is an opportunity for a mutually engaging and enriching experience.
*          *          *          *          *          *          *          *          *          *          *          *
Finally, a short-term goodbye of sorts. As usual, I'm taking an extended break this summer, a combination of vacation and study leave time. What is unusual, as most of you know, is that Elizabeth and I are also going to be welcoming our third child into the world, likely sometime in July, and so I will also be taking paternity leave time this summer. After talking it over with the Board, we agreed that my taking my usual time off in July, and taking paternity leave for all of August and into September while we were potentially, and now in reality, going to be starting our two services experiment, was not such a hot idea. So, since there's typically much less going on at church in June, I'm going to make most of my "usual" time off during the month of June, and then paternity leave for all of July and the first two weeks of August, so that I can be back in time to begin supervising Joel, and to prepare for our two services experiment.   The net effect is that I will be off from June 1st all the way through to August 13th, returning to the office on Monday August 14th, and to the pulpit on Sunday, August 20th. We have a couple of guest preachers and different services planned for June, and as per their usual, the Worship Associates have arranged guest speakers for July and early August in my absence. Rev. Julia will be available for pastoral care needs in my absence, and I will of course still be available for pastoral emergencies if the need arises.
I hope you have a great summer, a summer which involves some caring for your soul, which is some of what I plan on doing. I'm also excited during this time, of course, to be welcoming a new baby into our family and re-orienting our family life around this new little one. May these next couple of months be restful, restorative and fruitful for all of us. I look forward to seeing you all again in August – and to introducing you to the newest Carrier-Ladd!
peace, love and blessings,
Rev. Seth