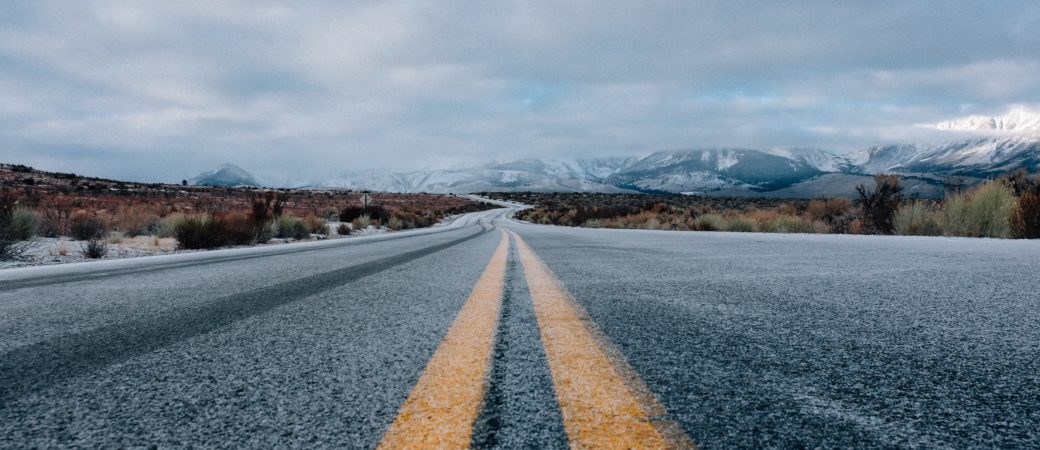 It's been quite a year! We saw a new US president elected, a president who is trying to redefine what this nation is and what the presidency is. We discussed, discussed some more, and discussed yet again the prospect of having two services here at UUCM, and voted to try it for a year. Those strike me as the two major things that have occurred from a national and a congregational perspective. There have, of course, been others as well. I, for one, feel like I'm still catching my breath. I want to look back at my columns from 2016-17 as a way of gathering up the past and reflecting on where that past may lead us in the coming year, and what gifts it might offer.
Appropriately for what was to come, we began the church with our September theme, change. And there certainly have been changes. Nonetheless, there are constants as well. As one of our long-term members said to me recently, "This is the most wonderful congregation!" That's a constant for me. As I concluded my September column, it's both, change and constancy. "The wind of change forever blown across the tumult of our way" (hymn # 183), and "We are going, heaven knows where we are going, but we know within. And we will get there, heaven knows how we will get there, but we know we will" (hymn #1020).
In October, I tried to sort out true humility from false. True humility serves us well through change. It's a sense of perspective, a willingness not only to acknowledge but to affirm joyfully that ours isn't the only point of view, the only preferable lifestyle, the single right belief or whatever. It's an openness to other ways of thinking, of doing, of being. It's a willingness to learn from others, to engage in open, loving encounters and be changed by them. It's a willingness to listen, a generosity of heart and spirit that invites openness and trust. It offers others a sense of safety. It offers us the ease that comes with not having to be right, with not having to be perfect, with not having to defend ourselves against attacks on our righteousness and rightness.
November's theme, emotional intelligence, led to a reflection on later-in-life marriages and embracing the joy that can come to us after grief. This doesn't apply only to marriages. Some of us are grieving our departure from the familiar one-service pattern of our worship life. Perhaps we will find new joy in the opportunities afforded by the new two-services format.
In December, I wrote about peace. That column seems at least as relevant now as it was then. And I still do not have answers that are either personally satisfactory or offer ways to heal a warring world and disarm our warrior culture. I still believe that a solution must be found, that we cannot let armed conflict remain the go-to solution.
We sang Jason Shelton's "Standing on the Side of Love" in a recent service. It reminded me that he has authorized and seemingly encouraged changing the wording to "answering the call of love" as a way of enhancing congregational awareness of hidden ableism. Doing so enhances the sense of belonging (January's theme) for all persons.
February invited us to consider power. Specifically, there is power over and power that we exercise when we walk alongside those who are not in positions of power. As the reverend Tom Schade reminds us, there is a creative, sustaining and transforming power that is absolutely trustworthy, and that will sustain us whenever we embrace what is right. What works for peace and justice and love.
There has been, and continues to be, a lot of discussion of humanism (our March theme) and its place in our beloved community. Wherever we are along this spectrum and however we feel about this issue, now more than ever, we need to stand together against the forces that seek to divide us. All of us stand to lose if the forces of exclusion, oppression, and division prevail. Humanism and healthy religion are fundamentally in accord on this basic point.
April's theme of identity resulted in a somewhat playful recitation of my name changes, but one with a serious point. Identity is both continuous and discontinuous. We do remain in many senses the same person throughout our lives. And yet we change, in ways small and large, in ways known only to us and in ways manifest to nearly everyone we know. This fluidity of identity is a central element that makes up the wondrous adventure we call life. It's why we as Unitarian Universalists value change and growth in our religion and spirituality.
May introduced the theme of ambiguity and paradox. Openness to ambiguity and paradox, and the mystery into which they invite us, means stepping out of our certainties and the comfort they provide, into the unknown. They ask us to look at what we do not know, rather than what we do know. Both call us to hold the tension of seeming opposites and not rush to choose one over the other. Both ambiguity and paradox, and mystery as well, summon us into a larger universe than we can comprehend rationally, to "stop trying to reduce the incomprehensible to our own petty expectations" (Marjorie Newlin Leaming).
June's theme was care of the soul, and I wrote about simple practices that can help us center ourselves and get in touch with the depths of our spirit, however we understand that. I followed that up in July with attention to additional practices that help connect us to community and to a sense of place. The two complement each other. We need both, grounding within ourselves and grounding in our community and place.
And here we are in August. The stores are full of back-to-school supplies, vacation time is winding down, and we're looking forward to a new church year. What's on our horizon? One answer, and an apt one, is we don't know. Life is unpredictable. What we do know is "life calls us on," forward into that fusion of known and unknown. We will move into the implementation phase of our two services experiment. We'll welcome our incoming intern, Joel Tishkin, and again step into our role as a teaching congregation, a role I think many of us cherish.
Denominationally, we're being asked to pay attention to where we have not lived up to our calling in terms of diversity and attention to the issues of race, ethnicity and class (as well as others) which continue to divide and isolate us. Changes in our own congregation and in the denomination both call for openness to transformation in the on-going mystery we call "life." They also remind us of the importance of taking care of ourselves through the process.
I'm excited about the upcoming year, and I hope you are too. As always, Reverend Seth, myself, the Board, our Pastoral Associates, and others in our congregation are available if you want to talk about how to navigate through this unfolding journey.
~Rev. Julia