Welcoming Congregation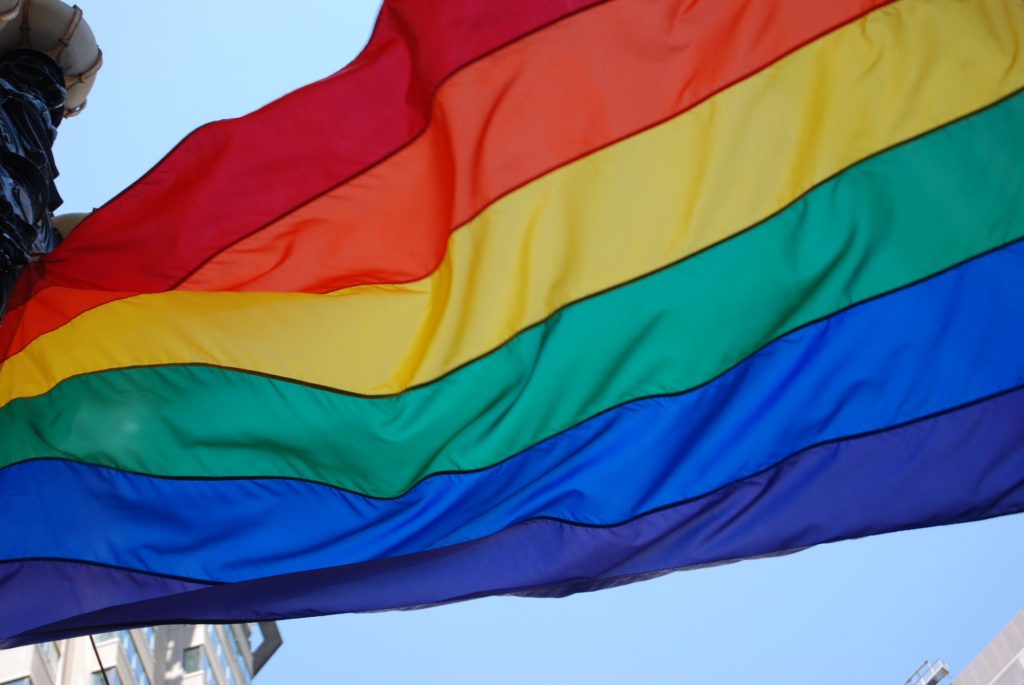 We proclaimed by Congregational Vote in May 2003 that "Our congregation is welcoming to all people including gay, lesbian, bisexual, and transgender persons." Shortly thereafter, upon demonstrating fulfillment of various specific criteria, we were officially recognized as a Welcoming Congregation by the Unitarian Universalist Association office of Bisexual, Lesbian, Gay, and Transgender Concerns.
The Welcoming Congregation program was created because while Unitarian Universalist (UU) churches and congregations have long publicly stated that we are welcoming to the LGBTQ community – and in fact were on the leading edge in proclaiming so -we became painfully aware in the 1980's that despite our public statements of welcoming, many LGBTQ members of our communities were still experiencing prejudice and discrimination within them.   In response to this increasing awareness, the delegates of the 1989 Unitarian Universalist Association (UUA) General Assembly voted overwhelmingly to initiate a Welcoming Congregation program, to ensure that UU congregations are welcoming in both word and deed.
We began our Welcoming Congregation program here in Muncie in 1998. After a series of workshops and discussions a Welcoming Congregation Committee was formed in 2002. The congregation then engaged the program via a series of workshops developed by the UUA. The goal of the workshops was to reduce prejudice by increasing mutual awareness, understanding, and acceptance among people of different sexual orientations. Some of the workshop titles included: How Homophobia Hurts Heterosexuals; Connections to Other Forms of Oppression; Gender Socialization and Homophobia; and Biblical Perspectives on Homosexuality. The church has also invited people to speak during our Sunday morning worship services on LGBTQ issues.
Since officially becoming a Welcoming Congregation in 2002, we continue to look for ways to support and promote the well-being of the LGBTQ friends and members of our church, and LGBTQ rights and equality in the larger community.  We fought the proposed amendment to the state constitution, HJR3, in 2013, voting unanimously as a church to oppose it with the following resolution:
We, the Unitarian Universalist Church of Muncie, are welcoming to and inclusive of people of many different inherent identities, including all ages, races, gender identities and sexual orientations. Given our beliefs in justice, equity and compassion in human relationships and communities, we choose to stand on the side of love, and thus oppose the proposed amendment to the Indiana State Constitution, House Joint Resolution 6.
We subsequently vigorously opposed the Religious Freedom Restoration Act in early 2015, showed up en masse at the March 2015 Muncie City Council meeting to speak in support of the resolution the passed protecting LGBTQ rights, and were delighted to celebrate the Supreme Court ruling making marriage equality the law of the land in June of 2015.
Muncie OUTreach
Our congregation has supported Muncie OUTreach, which was founded by church members in 2012, since it's inception.  OUTreach is a lesbian, gay, bisexual, transgender, and questioning/queer (LGBTQ) and Ally youth group for kids aged 14-20. This group fills a need in our community for a safe, supportive space where LGBTQ youth can congregate and meet others like themselves. OUTreach is the only group for LGBTQ youth in Delaware County and surrounding counties. It is all too common for LGBTQ kids to be harassed and bullied both in school and out. Our church is proud to sponsor this group as part of its commitment to social justice and making lasting change within our community, as well as being a welcoming congregation for LGBTQ people.
OUTreach meets every Friday from 5:00 p.m. to 8:00 p.m. at the church. A typical evening includes games, food, and discussions of LGBTQ issues that youth face.
Visit the OUTreach website for more information about the group, its mission, and the services it offers. Connect with OUTreach on Facebook.